Co-operative Farming: February 2022 news
25 February 2022
The big bank with a heart for farmers and farming – new podcast episode 12
In this Meet the Co-op Farmers episode we discover the bank that's well-known globally as the world's biggest agricultural bank. Rabobank Australia is a subsidiary of Rabobank, the global co-operative bank based in the Netherlands, and is committed to operating with the same co-operative mindset and commitment to farmers, agriculture and global food security. Rural journalist Michael Cavanagh sat down with Marc Oostdijk, General Manager Knowledge and Networks, Sustainability and Community Engagement at Rabobank to find out more about this bank with a big heart for farming and farmers.
Listen now via our website, Spotify or Apple, or read about Rabobank's commitment to Australian agriculture and food security.
Next episode: Reporter Michael Cavanagh chats to Peter Fraser, board member of the Goulburn Community Co-op, which is building a solar farm on the outskirts of Goulburn in order to provide renewable energy options to the market and allow everyday Australians to be part of the renewable energy revolution.
Co-op farming sector news
Congratulations CBH Group and WA growers on your record-breaking harvest of 21.3 million tonnes
Agricultural co-op ORICoop is using the cooperative structure to create a transparent eco-credit supply chain that values land, farmers and community
Mountain Milk Co-operative have delivered their first truckload of milk to their new partner, the Milawa Cheese Company
Kimberley Meat Company to reopen for business in March as newly-formed co-operative (paywall)
E-commerce platform trialled to help Nepalese farm co-ops with market access
Upskill your team in 2022 with BCCM courses
ESG – Capital Raising for Co-ops – March 10
BCCM members are invited to join experienced share registry provider Syndex and the BCCM as they present this one-hour webinar. It will cover capital raising for co-operatives, and incorporate case studies from Australian and NZ co-ops. RSVP to secure your place.
An Introduction to Co-operatives and Mutuals
This accessible and affordable induction training. It has been designed to educate and to inspire people working in the sector to understand more about the unique role and contribution of co-operatives and mutuals. Give your staff a strong start to the year by sending them to our next course on 8 March.
Co-operative Financials and Governance for Accountants and Lawyers CPD course
Taking place from 11:30 am – 1 pm on 24, 29 and 31 March, this course is for accountants, financial advisors and legal practitioners and is delivered by the BCCM in partnership with Chartered Accountants Australia and New Zealand (CAANZ) to equip practitioners with the relevant knowledge to advise co-ops on setting up and running growing businesses. Book now for March – this course will run only once in 2022.
Farmers best placed to manage land stewardship
Formed with the support of Co-operative Farming, the BCCM's 2-year education and information program on farm co-operatives, Regen Farmers Mutual is a bold new concept to hand back ownership and control of biodiversity assets to farmers. Such is the interest from the community they have a waiting list for farmers to sign up for the Environmental Farm Assessment to enable farmers to create their farm digital twin and get an indicative assessment of the value of their environmental assets. The BCCM is delighted to welcome Regen Farmers Mutual as our new member.
A wealth of knowledge at your fingertips: Co-operative Farming tools
You've planned a co-op that you know will make a difference in your industry. But how can you get from this initial idea to a functioning co-op with capital and members? We've created a comprehensive guide to marketing an offer that takes you through every step in getting your co-op up and running. Use our guide to help you bring your idea to life so that you can make an impact sooner.
We're here to help
If you have questions or would like more information or support to plan, start or run a co-op, please get in touch with the Co-operative Farming team.
Banner image source: Rabobank
Latest News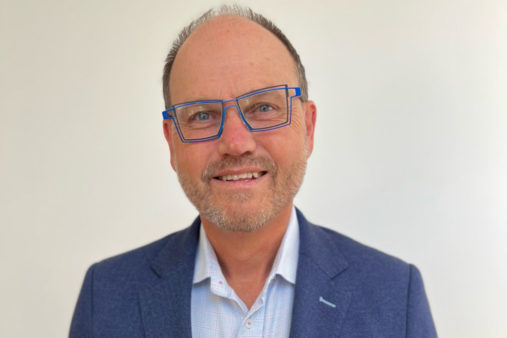 Co-operative Farming: May 2023 news
In the latest episode of our Meet the Co-op Farmers podcast with rural journalist Michael Cavanagh, hear how the co-operative difference informs and strengthens the business strategy of the co-ops and mutuals Stephen Shepherd of AltusQ works with.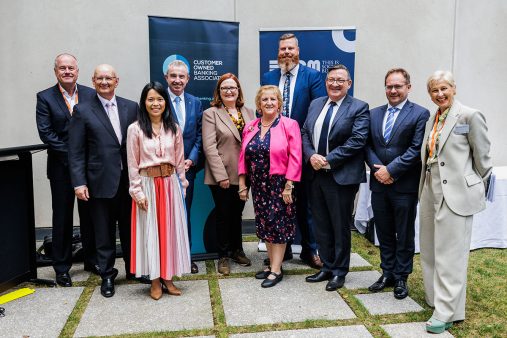 Co-operative Farming: March 2023 news
Co-operation – it's the Terang way The Terang Co-op is the retail heart of the small town of Terang and the lifeblood of the community, providing jobs, a sense of ownership and opportunities for local producers. Talking to journalist Michael Cavanagh, Kevin Ford reflects on the co-op ahead of his retirement as CEO, explaining how the...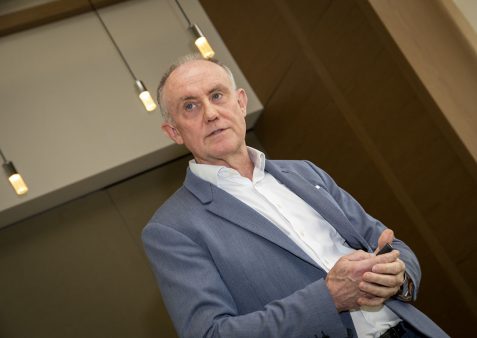 SEE ALL NEWS