Co-operative Farming: August 2022 news
25 August 2022
Feeding Australia through co-operation
In this month's podcast, we hear the inspiring story of Queensland's Lockyer Fruit and Veggie Cooperative which is helping to create an Australian-owned processing facility for locally grown produce. This co-op is designed to allow everyday Australians to support our farmers and contribute to ongoing food security. Michael Cavanagh sat down with Colin Dorber, the driving force behind the co-op and a man committed to the future prosperity of the Lockyer Valley region.
Discover the formation journey of this co-op and learn about its positive impact in the Lockyer Valley. Listen now via our website, Spotify or Apple, or read more about how a new co-op is helping secure Australia's food chain.
Next month, we come to you from Australia's west coast, where we'll hear how Geraldton Fishermen's Co-operative is making waves locally and internationally.
Applications open for Australia's first co-op development fund
Australian co-operatives and mutuals have lacked the funding support for advisory and business development services that is common-place in other countries. This is no longer the case with the launch of The Bunya Fund. Applications are now open for the first round and close on Friday, 23 September. The Bunya Fund will support up to five early-stage co-ops or mutuals (or innovative initiatives being developed by more established CMEs) by providing capacity building, education and advisory services. Read the criteria.
Unique industry training on co-op financials and legal structure
Co-operative Financials and Governance Program
The first course of its kind in Australia, this program is designed for co-op managers, secretaries, financial officers, directors and accounting and legal practitioners working with co-ops to learn about the unique characteristics of the financials and legal structure of co-ops to help run the business and raise funds. You will gain insights into financial reporting for co-operatives, co-operative capital raising instruments, and learn more about the legislation and tax settings governing co-operatives. This online webinar meets the criteria for Continuing Professional Development (CPD) for Accountants and Legal Practitioners. This course will take place from 3:30 pm – 5:00 pm (AEDT) on 20, 25 and 27 October and is open for registrations.
Co-op farming sector news
Successful round one recipients for 'Small grants for flood-impacted communities' announced​​​​
In the room at the Advanced Manufacturing skills forum
Co-operative and mutual sector says NSW flood inquiry recommendations a step in the right direction
Co-operatives have their say as NSW Parliament's Select Committee Flood Inquiry releases final report
Australian co-op apex launches country's first development fund for the sector
What Albanese's job summit can learn from co-op successes (paywall)
Fiji becomes first Pacific nation to recognise waste pickers as the world's invisible environmentalists fight to be seen
Upskill your team in 2022 with BCCM courses
An Introduction to Co-operatives and Mutuals
Our two-hour online induction training helps people working in the sector to understand more about the unique role and contribution of co-operatives and mutuals. Give your staff a strong understanding of our unique sector by sending them to our next course on 13 September.
Watch the extract of the interview with Lynne McLennan from UFS Dispensaries Ltd. from last month's course. In September Antony McMullen will chat with Darlene Mattiske‑Wood, CEO, Australian Military Bank.
We're here to help
If you have questions or would like more information or support to plan, start or run a co-op, please get in touch with the Co-operative Farming team.
Latest News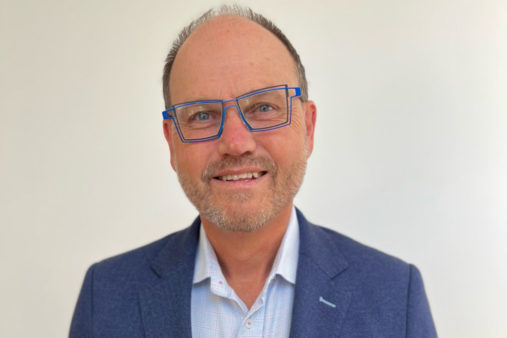 Co-operative Farming: May 2023 news
In the latest episode of our Meet the Co-op Farmers podcast with rural journalist Michael Cavanagh, hear how the co-operative difference informs and strengthens the business strategy of the co-ops and mutuals Stephen Shepherd of AltusQ works with.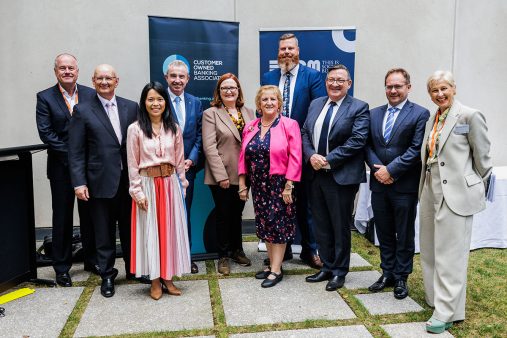 Co-operative Farming: March 2023 news
Co-operation – it's the Terang way The Terang Co-op is the retail heart of the small town of Terang and the lifeblood of the community, providing jobs, a sense of ownership and opportunities for local producers. Talking to journalist Michael Cavanagh, Kevin Ford reflects on the co-op ahead of his retirement as CEO, explaining how the...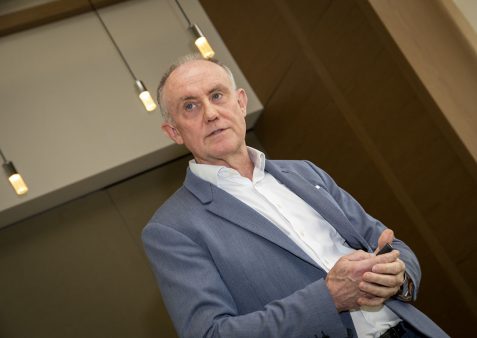 SEE ALL NEWS