Co-operative Farming: September 2022 news
28 September 2022
From the west to the world: Geraldton Fishermen's Co-operative
Western Australia is known for many things – its stunning landscapes, beautiful beaches, the WACA and its much-loved AFL teams. It's also home to Australia's largest fishery, Geraldton Fishermen's Co-operative, a full-service operation taking its members' daily catch of western rock lobsters and transporting them around the globe. In this month's podcast with rural journalist Michael Cavanagh and CEO Matt Rutter, you'll discover more about this proud Australian co-operative that's over 70 years old and hear what's involved in bringing premium seafood to international and local markets. You'll also learn why the co-operative model is the ideal structure for this business, driving a purpose that extends beyond just profits.
Listen now via our website, Spotify or Apple, or read more about how Geraldton Fishermen's Co-operative has been proudly supporting WA's fishing industry for over 70 years.
BCCM releases Victorian blueprint
The BCCM has launched its policy blueprint for the Victorian election. The blueprint calls on all political parties to commit to four measures that will support the growth of co-operatives and mutuals in the State:
Create a co-operatives and mutuals unit in an industry-focused department
Appoint a Minister for co-operatives and mutuals in that department
A Victorian co-operative and mutual business development plan
A single national regulator for co-operatives
Working towards the common goal of strengthening the business operating environment will help to release the full potential of these people-centred businesses to do good for Victoria and its people.
NENA Cooperatives Week 2022
NENA puts the spotlight on co-operatives with the first ever NENA Cooperatives Week, which is supported by the BCCM and its team:
Democratic enterprise in the social economy: co-operatives and unions today, Friday, 30 September, 6 pm – 8 pm AEST, Brisbane
Care Together: how Co-operatives and Mutuals can help solve problems in social care, Tuesday, 4 October, 2 pm – 3.30 pm AEDT, online
Responding to the climate and energy crisis with cooperation, Wednesday, 5 October, 4 pm – 5.30 pm AEDT, online
Co-ops and mutuals have featured strongly in the IBIS World Top 500 Largest Australian Companies again
The BCCM works to help improve the visibility of our businesses in the mainstream media. Every year we track the IBIS World Top 500 Largest Australian Companies for the progress of co-ops and mutuals in the list. Did you know that there are 20 CMEs in the top 200 and 9 are in the top 100? Four of these are from the agricultural and fisheries sector: (CBH Group, Norco Co-op, Wammco International and Geraldton Fishermen's Co-operative). Read the full list of CMEs in the top 200.
Don't miss a spot in our last two induction training courses for 2022
An Introduction to Co-operatives and Mutuals
Our two-hour online induction training helps people working in the sector to understand more about the unique role and contribution of co-operatives and mutuals. Give yourself and your staff a strong understanding of our unique sector by sending them to one of our last two courses for 2022: Tuesday, 11 October 2022, 10:30 am – 12:30 pm AEDT and Tuesday, 8 November 2022, 1:30 pm – 3:30 pm AEDT.
Watch our interview with Darlene Mattiske‑Wood, CEO, Australian Military Bank from last month's An Introduction to Co-operatives and Mutuals course. In October Antony McMullen will chat with Paul Ranson, CEO, Bank of Us. Hurry, there are only two remaining courses for 2022.
Co-op farming sector news
Co-operatives and mutuals support flood recovery efforts
Small grants for flood impacted communities: Second round of successful recipients announced
Uncertainty surrounds the future of Norco ice-cream factory and workers
ICA Coop Identity survey 15 October deadline announced
Co-ops and Mutuals offer solution to jobs and skills shortages
Haystacks Solar Garden offer launch is go
How Mondragon became the world's largest co-op
Success of India's dairy co-operatives a model for poor nations: PM Modi
The real-world challenges of doing business for good
Last week The Business Pickle hosted a panel event on the real world challenges of doing business for good. The panel featured the BCCM's Melina Morrison, Thankyou's Daniel Flynn and the Cradle to Cradle Products Innovation Institute's Monica Becker. Watch on demand.
We're here to help
If you have questions or would like more information or support to plan, start or run a co-op, please get in touch with the Co-operative Farming team.
Latest News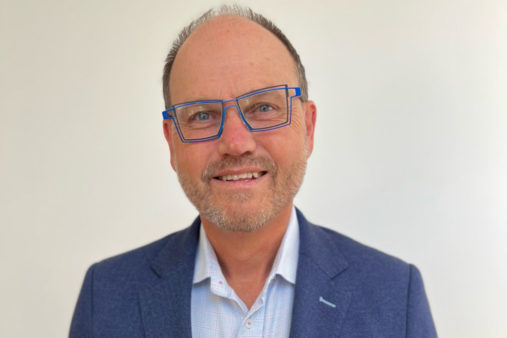 Co-operative Farming: May 2023 news
In the latest episode of our Meet the Co-op Farmers podcast with rural journalist Michael Cavanagh, hear how the co-operative difference informs and strengthens the business strategy of the co-ops and mutuals Stephen Shepherd of AltusQ works with.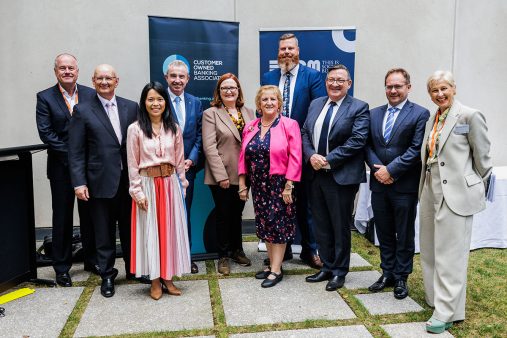 Co-operative Farming: March 2023 news
Co-operation – it's the Terang way The Terang Co-op is the retail heart of the small town of Terang and the lifeblood of the community, providing jobs, a sense of ownership and opportunities for local producers. Talking to journalist Michael Cavanagh, Kevin Ford reflects on the co-op ahead of his retirement as CEO, explaining how the...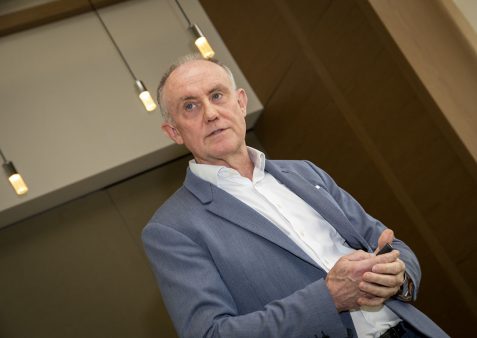 SEE ALL NEWS