Marquis Macadamias
The world's most successful macadamia processor
Interview by Mutuo and BCCM
Photography by Phillip Larking on Unsplash
Marquis Macadamias fast facts (July 2020)
Established: 1983 in New South Wales and Queensland
Turnover: $160 million
Member businesses: 180+
Marquis Macadamias was formed as the Macadamia Processing Company (MPC) in 1983 when four macadamia growers decided to take control of the production and marketing of their own produce in Lismore, NSW.
Today, Marquis Macadamias is wholly owned by over 180 macadamia grower-shareholders in NSW and Queensland. It is the largest and most successful macadamia processor in the world with processing plants in Bundaberg Queensland and Lismore in Northern NSW, together capable of processing 35,000 tonnes of macadamias each year.
Both the Lismore and Bundaberg factories run 24 hours a day, five days a week during the harvest season, which generally runs from April to the end of November.
Marquis Macadamias is good for the regional areas of NSW and Queensland. It is a large employer both in the Northern Rivers region of New South Wales and Bundaberg in Queensland, providing high-quality work in leading manufacturing facilities to around 350 people, with 40 permanent staff and around 300 seasonal staff.  It is a key local employer and source of income, and it supports local businesses in both regions.
Marquis Macadamias is considered a world leader in the marketing of macadamias, promoting top quality Australian produce abroad and ensuring the best possible price back home for its grower-shareholders.
Co-operative Conversations
Co-operative Conversations Host Pete Lewis talks to Larry McHugh, Chief Executive Officer of Marquis Macadamias about their interesting journey. They delve into how their recent rebranding and consolidation experience came about, as well as how they managed to add value, profitability and resilience to farm incomes with advanced food manufacturing, in Co-operative Conversations, Episode 3 Part 1: Interview.
"The structure of our company is that we believe that we have to be market driven. We must create new market as we move forward, otherwise our growers will not be profitable. So our aim is always to keep our growers profitable, keep their farm value up. So we're trying to get scale and show some leadership in the world market and start creating new world market." - Larry McHugh, Chief Executive Officer, Marquis Macadamias
"I think with any co-op, the benefit is bringing parts together, the sum of the parts is much more. So I think we brought 350 growers together, 170 are shareholders, we get 350 delivering. Each of those growers would find it hard to do what we do on an individual scale. We export around the world. We value add, we sell private label, we sell our own. Each of those people would not be able to do that without us. What we've done by bringing the co-op together is allowed us to build strong export markets. So we sell to retailers around the world, we sell to manufacturers around the world. We sell value-added products around the world. All that money is coming back into Australia, but into the regional areas where we're actually processing and growing." - Larry McHugh, Chief Executive Officer, Marquis Macadamias
Watch Co-operative Conversations, Episode 3 Part 2: Roundtable. During this roundtable we examine how some of Australia's leading agricultural co-ops work to maximise produce and the food manufacturing supply chain. Journalist Pete Lewis and our farmer panel, including Larry McHugh, Chief Executive Officer of Marquis Macadamias, discuss and explore how maximising their produce into marketable products can transform producers from price takers to price makers.
Watch The Big Co-op Conversation – Future Proofing Aussie Food, filmed live at Primex 2021, Australia's Sustainable Farming Expo, in Casino NSW where we spoke directly to farmers about their challenges and the opportunities in agriculture with a focus on how farmers control their supply chain from the paddock to the plate, including Larry McHugh, CEO, Marquis Macadamias.
Keep reading more stories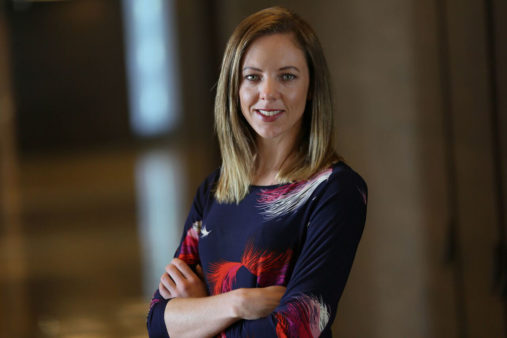 Kate Hage: Bridging the gap
Kate Hage, Australian country manager for Syndex, talks with Michael Cavanagh on how Syndex helps agricultural co-ops bridge the gap between traditional and modern back-office functions.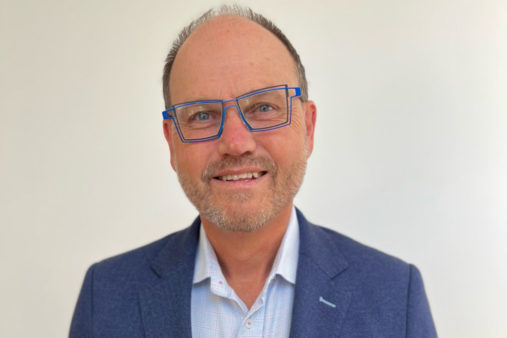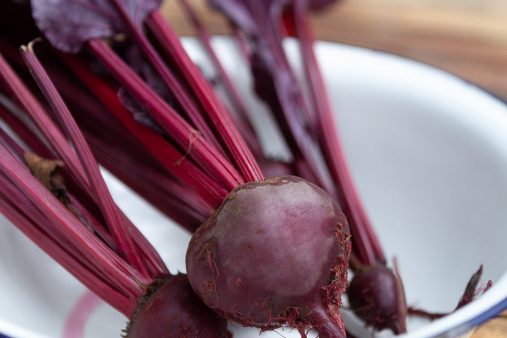 SEE ALL CO-OP FARM STORIES