Kate Hage: Bridging the gap
Helping co-ops bridge the gap between traditional and modern back-office functions
Interview by Michael Cavanagh and Saul Symonds
In our latest episode of Meet the Co-op Farmers, rural journalist Michael Cavanagh speaks to Kate Hage, country manager for Syndex. Although this series usually spotlights agricultural co-ops, today, we are looking at a company that helps agricultural co-ops bridge the gap between traditional and modern back-office functions. Syndex helps co-ops enter the digital age with its cloud-based platform providing an investment management portal, a member communications and relations system, and a marketplace offering access to capital and liquidity options.
Syndex launched in 2015 in New Zealand, initially focused on property syndicates and later adapting its unique services to the co-op sector, first locally and then in Australia. Here, the company uses its private network of high-net-worth individuals, family offices, and endowment funds that have an impact investing mandate to bring money into the agricultural sector in a way that preserves its underlying DNA.
But this isn't all Syndex brings to the primary production table. For co-ops that want to retain ownership among existing members to ensure retention of their community identity, Sydnex's cloud-based platform can give co-ops the functionality of a closed marketplace. This market allows members to trade shares among themselves seamlessly and automatically.
Country manager Kate Hage points out that this functionality has received a lot of good feedback because many co-ops, regardless of size, prefer capital raising from within their ranks. She notes that some co-ops might have been in operation for over a century and view investors with a wary eye as they come from a non-primary production background.
This gap in understanding is one area where the BCCM lends a hand, building awareness through education. The BCCM worked with Syndex as part of its Co-operative Farming program, to develop tailored services that meet the distinctive needs of Australia's agricultural co-operatives. And it was through the BCCM that Syndex connected with its first Australian client, Yenda Producers Co-operative Society.
At the time, Yenda wanted to update its back-office systems and offer its members modern services, including online administration and member relations platforms. Despite being one of Australia's oldest continuously operated co-operatives and one of its largest by annual turnover, Yenda suffered from an all-too-familiar problem: key-person risk.
Or, to put it in more human terms: the manager who had set up Yenda's bespoke, in-house IT programme 30 years earlier was due to retire. Rather than look for someone to manage its legacy system with its outdated complexities and heavy admin load, Yenda focused on modernising. Today, the co-op deploys Sydnex's cloud-based technology platform with automated processes and customised workflows.
Syndex gears its offerings to the areas where co-ops differ from other companies, such as shareholder and investor relations, and how they calculate and distribute rebates. Additionally, effective cloud-based records management aids in internal and external audits, board reporting, and compliance and governance requirements.
So how does Syndex work when it partners with a new co-op? Kate explains that the process often involves cleaning a co-op's existing data and uploading it to its platform. This digitisation of data can be a slow process that includes looking at what is missing in terms of member information or what is no longer current information, including email addresses and bank accounts.
For many co-ops, this information is stored in the ubiquitous Excel spreadsheet. Kate notes that while Excel may suffice for small businesses with limited data and for a short time, problems arise as co-ops grow. Common issues that co-ops using Excel will face are the time it takes to report to and communicate with members, information failing to be captured or becoming outdated, and manual errors in paying rebates.
Syndex software, with its automation, digitisation and data security, offers a sophistication that Excel cannot. This sophistication is particularly timely in areas such as data security, which Kate points out is becoming increasingly important and needs to be dealt with by every co-op in the world, not just Australia.
Imminent changes to legislation around privacy laws in Australia will make it far more onerous for companies to collate and secure client information. Kate notes the recent Medibank, Optus and Woolworths data hacks. For publicly listed companies, a hack can sink its stock price and result in a credit-rating downgrade, impacting its ability and cost to secure financing. But there is also the complete erosion of trust for the clients who have had their personal information stolen.
For co-ops, trust is part of their heritage. And Syndex is not just bringing digital efficiencies to the sector; it's bridging a gap that helps co-ops steeped in decades of Australian tradition and culture to retain their core identity in a modern, fast-changing business world.
Listen to our interview with Kate Hage on our Meet the Co-op Farmers podcast.
Keep reading more stories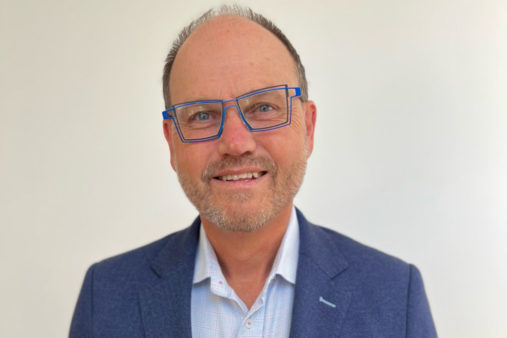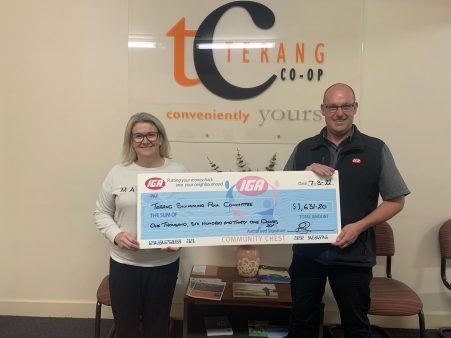 The Terang Co-op: Co-operative retail in country Victoria
Since 1908, the Terang Co-op has served the local community and today operates an IGA supermarket, Mitre 10 hardware and a rural store. Michal Cavanagh spoke to its outgoing CEO, Kevin Ford, about what makes this co-op so special.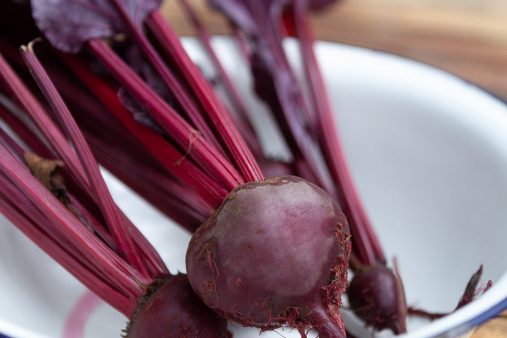 SEE ALL CO-OP FARM STORIES