Macadamia co-operative in huge Queensland expansion
14 April 2021
Aussie macadamia growers working together in a co-operative have announced they are expanding their joint operations in Queensland, creating 40 new jobs.
Marquis Macadamias is the world's largest macadamia processor and its Bundaberg facility is a vertically integrated growing, processing and wholesaling co-operative. The co-operative sources crop from a total of 180 shareholding growers and 170 non-shareholder growers throughout Australia.
Marquis Macadamias CEO Larry McHugh said the company's expansion plans for its Bundaberg facility will boost employment and ensure future product demands can be met.
"With our facility currently operating at close to maximum capacity, this project will mean we're ready to support future demands and grow and create long-term, stable jobs in Bundaberg," Mr McHugh said.
Queensland Treasurer and Minister for Investment Cameron Dick yesterday announced support through the government's $175 million Jobs and Regional Growth Fund will help Marquis Macadamias increase their processing capacity by 25 per cent.
"Global appetite for our macadamias is huge, and Marquis' $13.3 million expansion will ensure local growers can take a bigger bite of export opportunities," Mr Dick said.
"Industries such as agriculture and food manufacturing proved to be our state's economic bedrock during the COVID-19 pandemic. Investments like this will ensure our economy's recovery continues on its strong upward trajectory.
"This project will take Marquis' annual processing capacity from 12,000 to 30,000 tonnes, allowing them to get more Queensland macadamias onto shelves and into households across the world. As part of the expansion, Marquis will build a new cold storage warehouse, specialised bulk drying and packing facilities, and a solar farm to generate power for their operations.
"This doesn't just help Marquis Macadamias either, it's of benefit to the hundreds of Aussie growers who Marquis work with to get supply."
CEO of the Business Council of Co-operatives and Mutuals, Melina Morrison welcomed the announcement.
"Co-operatives in Australia and across the world have led value driven food production. There are many successful co-operatively owned Australian food manufacturers.
"Co-operatives handle and store 40 per cent of our grain, package and export 40 per cent of our blueberries, process and market 60 per cent of our almonds and process and export most of our Western Rock Lobster fishery.
"As the Minister has pointed out, when Government partners with co-operative food manufacturers there is an extra benefit as the business is grower-owned and the proceeds of increased productivity are reinvested into Australian farming."
Co-operative and mutual enterprises, or CMEs, are businesses owned by members rather than shareholders. Their members are their suppliers in a farmer owned co-operative and they are shared business ventures that enable individual entrepreneurs or businesses to work together for a common purpose. As a collaborative business vehicle, co-ops and mutuals facilitate the pooling of capital and business expertise so their members can compete in markets suited to larger entrants.
"Because of their shared local ownership, CMEs are domiciled in Australia, distribute wages and profit back into their community and are taxed in Australia," said Melina Morrison.
"Co-operative business is key to the effort to grow a successful, sustainable and domestically owned manufacturing sector. We'd like to see more cases of Government supporting small producers to work together to grow existing medium-sized firms and create new ones.
"A long-term supportive regime for the establishment of new co-operative businesses in food-processing and manufacturing more generally will help protect the strategic ownership of assets in the national interest," she said.
Latest News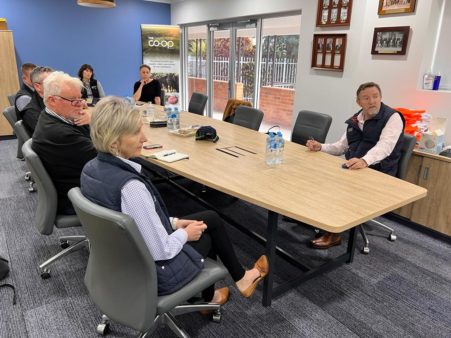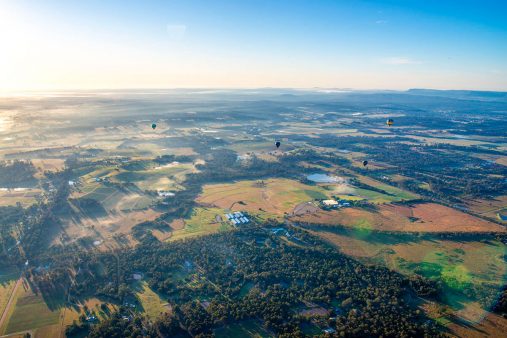 AgUP Grants Program
The Federal Government has announced $7.3m in grant funding for industry-led, workforce projects to address the challenges of attracting and retaining agricultural labour.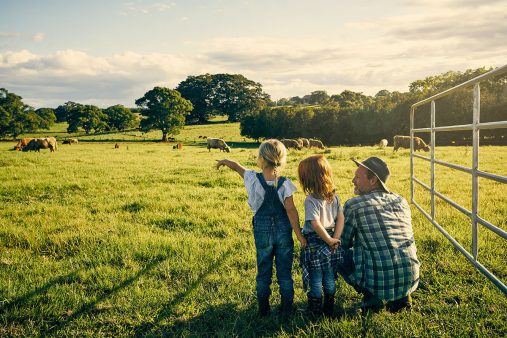 SEE ALL NEWS