Co-operative Farming: May 2021 news
14 May 2021
Join us for a live broadcast from Primex 2021, Australia's Sustainable Farming Expo, in Casino NSW where we'll be talking directly to farmers about their challenges and the opportunities in agriculture with a focus on how farmers control their supply chain from the paddock to the plate.
The live stream will feature special guests including CEO's of successful local co-operatives and Minister from Agriculture, Water and Environment the Hon David Littleproud MP with respected ex-ABC journalist Michael Cavanagh hosting the event. Get more information and register​​
Download this inspiring and real podcast
An engaging new podcast series is telling the candid stories and adventures of Australian co-operative farmers transforming their businesses by working together.
Meet the Co-op Farmers explores the real stories – warts and all – of some of our most innovative primary producers and reveals what makes them tick, as well as addressing some of the biggest issues in farming and putting forward solutions aimed at future-proofing Australian family farms as they face unprecedented challenges.
The eight-episode podcast series went live this week and is available for download on iTunes, Spotify and all good podcast hosting platforms, or you can subscribe at Co-operative Farming website.
In case you missed it…
Kowbucha – Great idea from NZ dairy co-op giant
Fonterra has trademarked the term Kowbucha – this might be the next big thing to reduce greenhouse gas emissions.
Sconetime with ABC's Landline
Social isolation and loneliness are significant health and wellbeing issues in Australia. Landline features a great initiative from the Noosa hinterland and possibly Australia's best scone recipe. Sconetime easing seniors' loneliness with delicious food, a cuppa and friendship – ABC News.
Learn
FREE Co-operative Foundations course online
The ideal self-paced course to learn the benefits and key features of co-operative businesses.
Spotlight on… Clarence River Fishermen's Co-operative
Originally formed in 1945, today the Clarence River Fishermen's Co-operative (CRFC) has over 130 members, professional fishers who supply fresh seafood products all year. Through formation of the co-operative, the members were able to construct a purpose-built facility at Maclean with processing, packing, storage, distribution and marketing handled centrally on behalf of the members.
In recent years, CRFC has extended their business into retail with five outlets selling directly to the public across the Clarence Valley. This accelerated during COVID when they opened their fifth store in Grafton Shoppingworld. They also welcome visitors to the Marine Chandlery located at their Maclean CRFC Depot. Their staff will share their local knowledge and expertise, to make you have all of your fishing needs covered.
Watch General Manager, Daniel Adams take part in a roundtable discussion hosted by Pete Lewis discussing how small producers can gain power and position by working together.
Danielle Adams, Clarence River Fishermens' Co-operative General Manager (Photo Credit – Paul Harris)
Get in touch
If you have questions or would like more information or support to plan, start or run a co-op, please get in touch with the Co-operative Farming team.
Latest News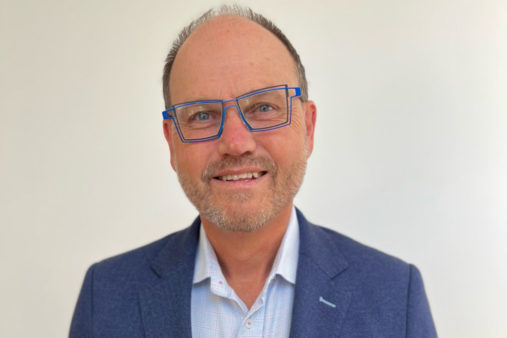 Co-operative Farming: May 2023 news
In the latest episode of our Meet the Co-op Farmers podcast with rural journalist Michael Cavanagh, hear how the co-operative difference informs and strengthens the business strategy of the co-ops and mutuals Stephen Shepherd of AltusQ works with.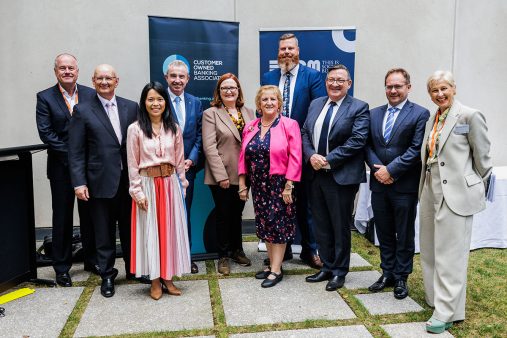 Co-operative Farming: March 2023 news
Co-operation – it's the Terang way The Terang Co-op is the retail heart of the small town of Terang and the lifeblood of the community, providing jobs, a sense of ownership and opportunities for local producers. Talking to journalist Michael Cavanagh, Kevin Ford reflects on the co-op ahead of his retirement as CEO, explaining how the...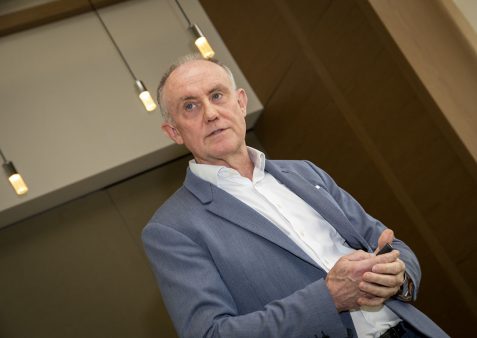 SEE ALL NEWS