Big business bows out and co-op steps up
Community-run co-operative department store
Interview by Michael Cavanagh
Demand for bras and boxers in the New South Wales country town of Cootamundra is one reason why proponents of a community-run co-operative department store believe there is strong support for the project.
The push for the store came after the Target chain decided to close down its Cootamundra operation despite it running at a profit. Its closure had local business owners lamenting that residents would travel to shop at department stores in nearby Wagga Wagga and Young, resulting in lost business for Cootamundra's retailers.
An offhand comment, "why don't we start a co-op?" uttered by Leigh Bowden led to her becoming chair of The Coota District Co-op Ltd. She approached the Business Council of Co-operatives and Mutuals (BCCM) for advice which resulted in a public meeting and the tentative start of the community-owned retail operation.
A board was established, and shares set at $10.00 each, with no limit on the number an individual can buy. Regardless of the number owned, each member is entitled to one vote.
"It is about social dividend and realising that investing in a store like this co-op provides a benefit to the community. It will help the sustainability and viability of the centre of Cootamundra." Ms Bowden explained.
The board has a goal of raising $750,000 which will allow them to purchase stock, rent a premises and meet startup costs such as staff insurance.
"We have pensioners who are saying, I will have a direct debit taken out of my account every fortnight when my pension comes in." Ms Bowden said. "So it's the people who are going to be using the store who are investing—our challenge is to find the people with bigger money to invest that will take us to that amount that we need."
Once established, 55% of the surplus will be ploughed back into the operation, a portion will be returned to members as a dividend while 5% will go into the community. This could be in the form of providing education scholarships, assisting charities, or other ideas that emerge from the community. "The more we make, the more the community and shareholders will benefit," Ms Bowden noted.
"A large percentage of our membership do not live in Cootamundra. Their grandparents were here and the kids and grandchildren have moved away." Ms Bowden said. "Some come back every summer and there are those who rarely come back and have no family connections anymore, but still love the town and want to support it."
The board is also setting guidelines for employment in the store. "People will be local, the general manager we're saying is not necessarily local, but definitely a member of the club. We want to employ local people." Ms Bowden explained. "We would also like to employ a school leaver and train that person in retail so that we're an employer of choice and people will come to Cootamundra looking for employment. We've also talked about providing an opportunity for someone with a disability to be employed."
"We've said all along in our business plan that we want to work with other retailers…It is about keeping Cootamundra viable."
The other retailers in the town are also being encouraged to join. "They can be members and have a voice in how the co-op can be run," Ms Bowden stated.
Ms Bowden said working with the BCCM extended to learning from other successful co-ops; some of the other community-owned operations were very willing to pass on their knowledge. This has led to the Cootamundra operation setting its sights not just on a successful retail outlet, but possibly looking at other businesses which the good citizens of Cootamundra and surrounding district could mount.
It is a bold 20-year plan, but Ms Bowden said anything is possible.
Listen to our interview with Leigh Bowden on the Season 2 launch of our Meet the Co-op Farmers podcast.
Keep reading more stories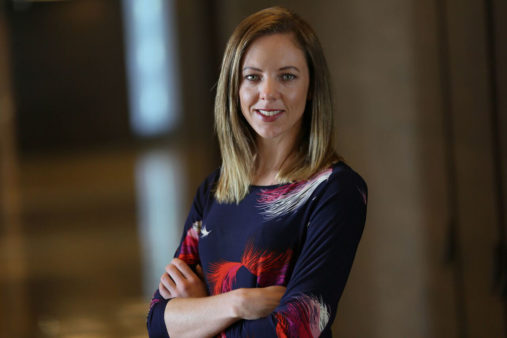 Kate Hage: Bridging the gap
Kate Hage, Australian country manager for Syndex, talks with Michael Cavanagh on how Syndex helps agricultural co-ops bridge the gap between traditional and modern back-office functions.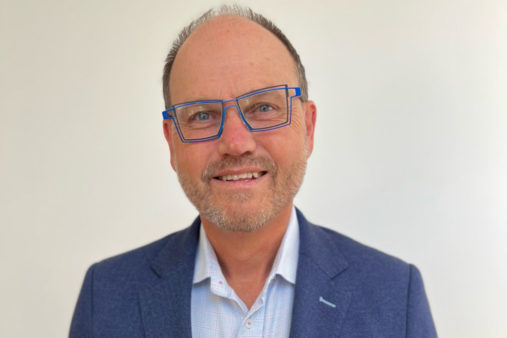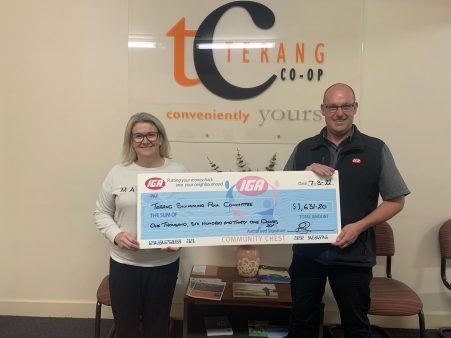 The Terang Co-op: Co-operative retail in country Victoria
Since 1908, the Terang Co-op has served the local community and today operates an IGA supermarket, Mitre 10 hardware and a rural store. Michal Cavanagh spoke to its outgoing CEO, Kevin Ford, about what makes this co-op so special.
SEE ALL CO-OP FARM STORIES