Queensland's homegrown co-operative businesses get overdue legislative boost
16 June 2020
The national peak body for co-operatives, Business Council of Co-operatives and Mutuals (BCCM) welcomes historic new laws for Queensland's co-operative businesses.
The passing of the Co-operatives National Law Bill 2020 by the Queensland Parliament today has brought to fruition a nationally-harmonised scheme of legislation regulating co-operatives Australia-wide.
This reform is good news for Queenslanders that want to work together in community-owned businesses.
"By adopting the nationally uniform legislative regime, Queensland will become a more attractive location to start and grow co-operatives," said BCCM CEO Melina Morrison.
"This reform cannot come soon enough. In the aftermath of drought and bushfires, and during the COVID-19 pandemic, communities need modern business structures to enable them to work together to build local wealth, opportunity and resilience.
"In these troubled times Queensland and Queenslanders need business structures that work in their interests by sharing ownership and the rewards of business with the communities in which they operate," said Ms Morrison.
"Co-operatives are the only corporate model still regulated at the state level. For years co-operatives have been an afterthought when it comes to strengthening and growing the state economy. The fact that they remain a popular way to do business is testament to the relevance of co-operatives as a preferred model of business for community members working together to achieve a shared goal.
"BCCM has been advocating for the adoption of Co-operatives National Law in all states and territories since 2013. Queensland is the final jurisdiction to sign up and we commend the Government for taking positive action for co-operatives today."
There are more than 150 co-operatives registered in Queensland. They operate in a diverse range of industries such as agriculture (Mary Valley Country Harvest), irrigation (Pioneer Valley), disability employment (Nundah Community Enterprises Co-operative), retail (Kilarney Co-operative, Maple Street Co-op) and wholesale (Independent Liquor Group, Plumbers' Supplies Co-op).
Eton Irrigation Co-operative is one of the newest businesses in the sector. At a time of crisis, co-operatives are an excellent way to look after assets like water infrastructure for the benefit of the users over the long term.
Paul Esposito, CEO of the Independent Liquor Group Co-operative (ILG), a network of independent bottleshops, welcomed the legislation saying, "With ILG's presence in different states, the ratification of the Co-operatives National Law in Queensland is a massive step towards achieving uniformity in requirements as well as streamlining processes that will effectively help us achieve improved efficiencies for our members."
Richard Warner, Co-ordinator at Nundah Community Enterprises Cooperative said, "The co-operative businesses model is a robust one and provides a way to break through barriers.  People who were excluded now have a place at the table and are not just given the scraps.  Co-ops have created a place where the most disadvantaged group can now create businesses for themselves for full time employment.  This legislation will not only create more awareness for the business model but also make it more accessible."
Union Co-operative secretary Anthony Esposito, said "Queensland's co-operatives law is now well suited to the contemporary social and business environment. Our co-op is planning to redevelop our historic Brisbane site into a new co-operative precinct for the community and the next generation of members. The introduction of Co-operative Capital Units into Queensland, and the ease with which we can now operate nationally, give us greater ability to garner support and raise capital for this project, and in a way consistent with our democratic principles."
CNL has been rolled out progressively by Australian states and territories since 2014. New South Wales is the lead state and hosts information on CNL.
Latest News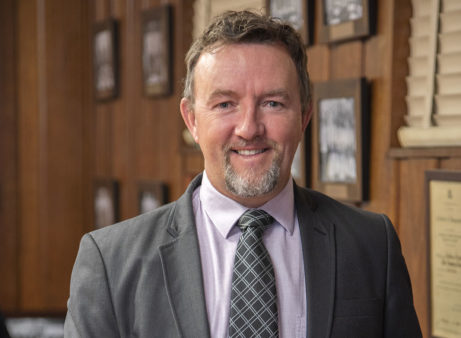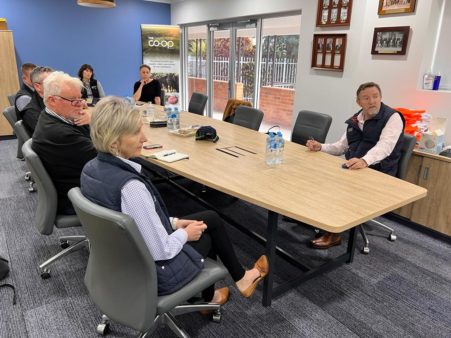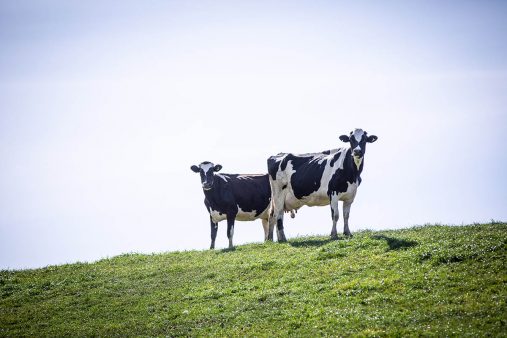 National Farmer Wellbeing Report
New research released today paints a saddening picture of the mental health of Australia's hard-working farmers with close to third (30%) reporting a decline in their mental health over the past few years.
SEE ALL NEWS